THE CORONAVIRUS LOCKDOWN: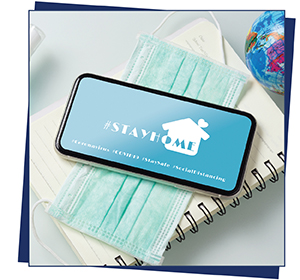 LOCKDOWN: NOW WHAT?
The country has been placed into a National Lockdown for a period of 21 days. This period may be extended.

Naturally employees must stay home and if possible, work from home. Only employees who are deemed essential services are permitted to leave their homes in order to attend work.

In this regard employers are permitted to place employees on annual leave during this time – if the employee has available leave or special leave. Another option available would be temporary retrenchments where employees are required to claim from UIF.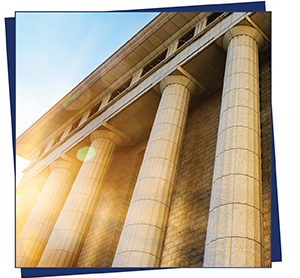 COURTS, DEEDS OFFICE, MUNICIPALITIES & SARS:
The Deeds Office will close during the lockdown. Local Municipalities will operate on a skeleton staff to provide core services. Rates clearance certificates are excluded from core services and will not be issued. SARS will also operate on a skeleton staff and Transfer Duty receipts are not prioritised. The High Courts and Magistrate's will remain open only for urgent matters, bail applications, maintenance and Domestic Violence related matters and cases involving Children. The CCMA is closed and the Labour Court is only dealing with urgent matters.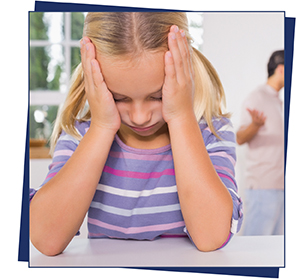 CUSTODY & DIVORCED PARENTS
Rules relaxed: Children of separated parents are now able to travel between their respective parents.

Amendments to the regulations now allow parents to continue with existing custody agreements. This means that children can now move between co-holders of parental responsibilities during the Lockdown if parents have an existing court order, registered rights agreement or parenting plan, according to amended regulations signed by Social Development Minister Lindiwe Zulu on Monday 6 April 2020.
Previously children of divorced or separated parents would have to stay with the parent they were with at the beginning of the Lockdown until the end of the Lockdown regardless of existing co-parenting agreements or court orders.
This relaxing of the Lockdown Rules comes about by an amendment to the State of Disaster Regulations, meaning that children can be moved between parents if they have a court order, an existing rights agreement or parenting plan registered with a family advocate.

Minister Zulu went on to say that Children can be moved from one household to the other "provided that, in the household to which the child is to move, there is no person who is known to have come into contact with, or is reasonably suspected to have come into contact with, a person known to have contracted, or reasonably expected to have contracted, Covid-19".

Parents and caregivers must carry the court order or agreement or certified copies while transporting the child or children from one home to the other.

Help against violence and abuse

The Gender Based Violence Command Centre will remain operational during the lockdown. Members of the public can report cases of child abuse,
neglect and exploitation on the GBV Command Centre: 0800 428 428/ *120*7867# from any cell phone;
Persons with disabilities, SMS "HELP" to 31531;
Women Abuse Helpline: 0800 150 150.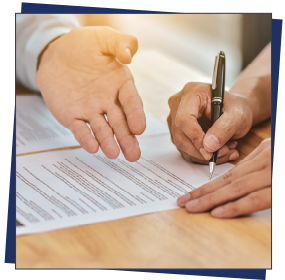 CONTRACTS & LEASES
Force Majeure and Contracts:
Force Majeure or what is commonly known as an 'Act of God', is a clause in a contract that regulates the liability of parties and the effect on the contract when an extraordinary event or circumstance beyond the control of the parties prevent one or both parties from fulfilling their obligations under a contract. Force Majeure events can include but are not limited to; war, terrorism, quarantine restriction, government control or act, strikes, pandemics, floods or other natural disasters which could not have been reasonably foreseen.
A clause of this nature ordinarily terminates or suspends the existing contractual obligations between the parties. In absence of an express Force Majeure clause in a contract, South African common law prevails, and the contractual principle of Supervening Impossibility will be applicable. The onus will then be on the party alleging impossibility to perform due to the unforeseeable occurrence.
Parties to a contract are obliged to return what has been performed, which is enforceable by way of enrichment action. It must be noted that, the mere fact that a Supervening Impossibility has made it difficult, uneconomical or expensive for a party to perform does not mean performance has become impossible and would therefore not constitute a defense to non-performance.
Force Majeure as it relates to specific contractual agreements:
Membership Fees: An Act of Government (such as a lockdown) or Quarantine restrictions due to a pandemic would terminate the contract or suspend the contract temporarily until performance is possible. In other words, (in the case of a Gym Membership), if the Gym is unable to perform its obligations, the reciprocal obligation to pay the membership fee should be suspended.
Residential Leases: Most residential leases do not contain a Force Majeure clause and reliance thereon is precluded. In absence of such a clause, it will have to be determined whether an excusal of performance of either party is justified due to an event outside of their control. Since Residential tenants will remain in occupation of their premises during the Lockdown they will have to pay rent as normal. That being said, residents of complexes are not allowed to use common areas for the duration of the Lockdown.
Commercial Leases: The same is applicable to commercial leases in the absence of an express Force Majeure Clause. The terms of the lease will have to be carefully reviewed as some lease agreements may limit the landlord's liability and further prohibit withholding of rent. However, if the tenant is unable to access the leased premises due to a lockdown, or the landlord is unable to perform any other obligation, a reduction in rent or similar relief may be due.On the other hand although the tenant's employees will not be able to access the premises, the tenant's assets remain in the premises thus the tenant does enjoy some use and benefit of the premises.
Where a Force Majeure clause is covered in a commercial or residential lease these clauses may excuse one or both parties of all or part performance of their obligations. Alternatively, one could possibly claim for business interruption, rent loss or damage to property with their respective insurance provider on the occurrence of an unforeseen extraordinary event. It is suggested that landlords and tenants communicate with each other in order to reach an amicable agreement for possible alternatives measures which will not constitute a breach.
GOVERNMENTAL ASSISTANCE:
The Department of Small Business Development has made available R500 million available to assist small and medium sized businesses that are in distress. Registration is now open, on www.smmesa.gov.za, for small and medium-sized businesses that require help during the coronavirus crisis. The process is separate from the Solidarity fund President Cyril Ramaphosa announced on 23 March 2020. The Industrial Development Corporation (IDC) has further made R3 billion available for industrial funding to address the situation of vulnerable firms.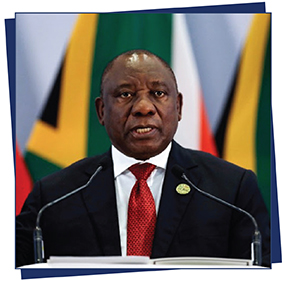 FURTHERMORE, THE FOLLOWING MEASURES WERE ANNOUNCED BY PRESIDENT CYRIL RAMAPHOSA:
People who earn less than R6 500 a month will get a wage subsidy of R500. Businesses with a turnover of less than R50 million a year will be able to delay 20% of their PAYE payments for the next four months and a portion of their provisional corporate income tax payments over the next six months.

Employees at companies that have to close their doors during lockdown may receive payments from government under a new scheme. The amounts paid will be a percentage of your salary, according to a legislated sliding scale from 38% (highest earners) to 60% (lowest earners).

Salary benefits will be capped to a maximum amount of R17 712 per month for high-earning employees (i.e. those earning more than R45 000 a month).The State will also be exploring the temporary reduction of employer and employee contributions to the UIF and employer contributions to the Skills Development Levy.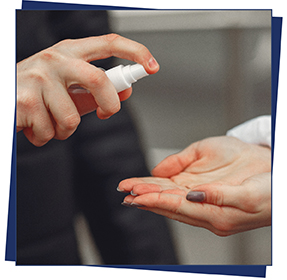 WHAT ARE THE LEGAL OBLIGATIONS OF AN EMPLOYER WHEN THE LOCKDOWN ENDS?
Employers maintain a legal duty to make the workplace safe for every employee. This obligation includes the employer having to introduce precautionary measures in order to reduce perceived threats that might otherwise adversely affect its employees or their health.

The Occupational Health and Safety Act 85 of 1993 places an express obligation on the employer to maintain a working environment that is safe and healthy. The employer must ensure that the workplace is free from any risk to the health of its employees as far as it is reasonably possible. Therefore, the employer is required by law to reduce the risk of contamination in the workplace.

Employers must take steps to encourage sanitation in the workplace and where an employee shows symptoms of the virus to immediately remove that employee from the workplace and ensure that the employee is either tested and/or is placed in self-quarantine as per the Government guidelines.

Employers are required to undertake risk assessment to determine the likelihood of contamination in the workplace and develop a plan to mitigate the effects of a possible Coronavirus outbreak in the workplace.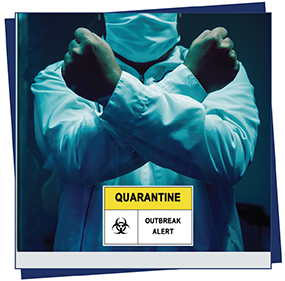 UIF, COIDA AND THE DISASTER MANAGEMENT ACT
The Unemployment Insurance Act 63 of 2001 provides that if a qualifying employee is unable to perform work on account of illness for a period of seven days or more then such an employee may claim from UIF. Thus, employees in quarantine can be placed on UIF.

The Minister of Employment and Labour has further announced that where companies decide to close as a precautionary measure that short term UIF benefits would apply. If a company is contemplating such a measure the UIF must be informed.

In this regard the Temporary Relief Scheme (TERS) would be applicable. However please note that the TERS process is not available during the Lockdown. In this regard claims must be made under the National Disaster Benefit (NDB) from the Unemployment Insurance Fund.

Furthermore, the Compensation for Occupational Injuries and Diseases Act (COIDA) states that workers are entitled to claim compensation under specific circumstances.

"Workers who are injured on duty or obtain an occupational disease can claim compensation for temporary or permanent disablement. If workers die as a result of an injury on duty, their dependants will also be entitled to claim compensation. Employers that register their employees are protected against civil claims in this regard," reads the Act.

Employees who fall ill as a result of work during the Lockdown (i.e. performing essential services) will be covered by COIDA.

Lastly, in terms of the Disaster Management Act 57 of 2002 employers and employees who fail to comply with a request made by the Government can be convicted of an offence and sentenced to a fine or to imprisonment not exceeding six months or to both a fine and such imprisonment.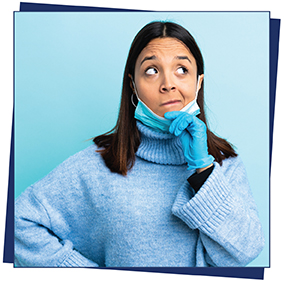 WHAT HAPPENS AFTER THE QUARANTINE PERIOD?
After the quarantine period and even if an employee does not display any symptoms, the employer may nevertheless require the employee to be tested by a medical practitioner and to provide the employer with a medical certificate confirming that the employee can return to work. Under these circumstances, given that such medical testing is being performed at the behest of the employer, the employer will be required to pay for such medical testing.


HOW LONG SHOULD AN EMPLOYEE BE IN QUARANTINE?


The WHO has indicated that a person should be in quarantine for a period of at least 14 days.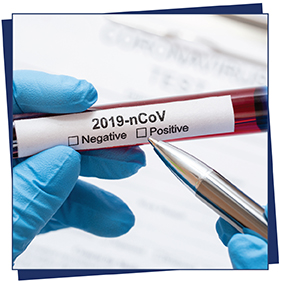 WHAT IF AN EMPLOYEE CONTRACTS THE CORONAVIRUS?
In such an instance, the employer should apply its sick leave policy to such an employee. The employee must obtain a medical certificate and any time out of the office will be considered as sick leave.
Due to the nature of the illness, an employee with the Coronavirus should not be permitted to return to work until that employee is cleared to do so by a medical practitioner.